About us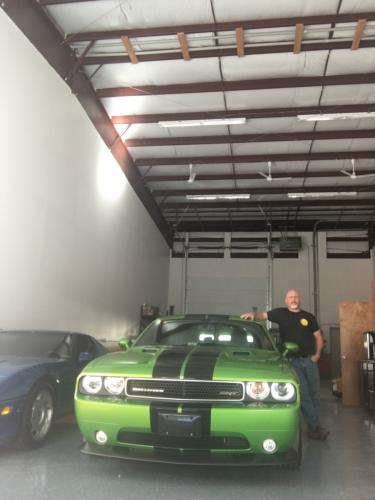 Mike Hobbs was born in Bethesda, Maryland and grew up in Northern Virginia. While attending high school, he developed a passion for working with his hands, especially on antique, American muscle and custom cars. 
Mike started his own business at a young age, detailing commuter vans for local companies and working vehicles for his family and friends.
After graduating, he attended college and realized very quickly that it wasn't for him. He made the decision to join the United States Air Force, where he served as a Jet Aircraft Mechanic for the next 20 years. During this period, Mike became proficient in multiple fields to include forming and repairing structures, frames, hydraulic systems and composites. He also applied paint and protective coatings.
After leaving the Air Force in 2005, he decided to leave the mechanical field and, for the next ten years, served as a law enforcement officer in Charlottesville, Virginia. During this time, he never walked away from his passion. He put together multiple car shows for his department and the community to help benefit multiple charities and local youth sports organizations. He also played a large role in the restoration of the police departments first police car, and the upkeep of other department vehicles.
After relocating from Charlottesville, Virginia to Ledyard, Connecticut for family obligations, he realized that his passion still was working with his hands, especially on custom and antique cars, boats and planes. This led him to purchase the Auto Appraisal Network- Connecticut franchise location and open the Motorsport Hobby Center where he performs custom and performance installs, and detailing on all manner and makes of vehicles.
Over the last few years, he has worked on and performed hundreds of appraisals on cars, boats and motorcycles throughout Connecticut, Rhode Island, New York and southern Massachusetts. Some of those vehicles include the custom bikes built on the television show American Choppers by Orange County Choppers of New York. Mr. Hobbs a member of the International Detailing Association, is a well-liked business owner, and is highly respected in his field and his community.